Lesson Plan: Germs, The Body's Defense System & How Vaccines Help - New Diseases on Turtle Island (4-7)
Lesson Plan: Germs, The Body's Defense System & How Vaccines Help - New Diseases on Turtle Island (4-7)
Download here to access links or print a copy.
Understanding the role infectious disease played in Canada's history is important for all students to understand. Smallpox and other infectious diseases changed demographics, risked loss of cultural knowledge, and shaped how our nation looks and acts today. 
An initiating activity engages students in thinking and talking about how historical issues related to the spread of infectious diseases are still relevant today, i.e., SARS, COVID-19. Students then complete the lesson and corresponding worksheet provided. After this, students explore Indigenous perspectives by watching two videos—Haudenosaunee Creation Story: Sky Woman and the Onondaga Historical Association Creation Story. A series of questions are provided to help students compare the differences and similarities between the two videos. Students apply their learning creatively using comic pages provided.
 
NOTE - answer keys/marking guides are accessible only by teachers and are located at the bottom of this page.
Teachers can use/adapt any of these materials as needed.
---
The New Diseases on Turtle Island lesson is located in the Germs, The Body's Defense System & How Vaccines Help learning module.
Download the worksheet and make available to your students:
Preview of Lesson Plan Below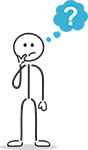 Questions? Feedback? Leave a comment below!
(sign in as a teacher to view/submit comments)