Creating a Team / Class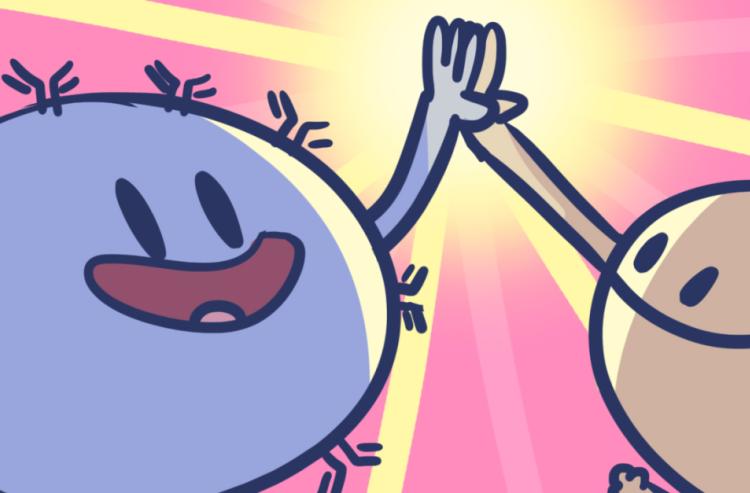 In order for students to use Kids Boost Immunity, teachers must create a team for their class(es).
To do this, go to My Teams and click on the Add Team button. 

To create a team you'll need to fill out the form on the next screen. This will take just a few minutes. Here are the fields available and what they mean.
Title
Choose a name for your team. Be creative and unique, as this name will show up on the leaderboard.
Examples of unique team names: Garfield's Great Lasagna, Portley's Pelicans 7.
School
This is very important! Make sure to select your correct school. As you type in your school name, schools in our database will appear. Be sure to select your school in your province.
Your school selection affects what lessons will be offered to students on this team. If you mistakenly select a school with a similar name, but which happens to be in a different province, students will be shown the wrong lessons.
Team description (optional)
You might want to add a fun description of your team. This can be seen by anyone who has an account with the site. 
Team image (optional)
You might want to add an image. You can choose among the images we have available or upload an image yourself. Please select one that does not personally identify any of the team members, because it can be seen by anyone who has an account on KBI. 
Team leaderboard settings
When students go to their team's page, they will see a leaderboard for this specific team. As the teacher, you can adjust what is shown on this leaderboard. You can choose from the following options:
List all students
List top 10 students
Do not display leaderboard  
Team Size
Please enter the number of students that will register for your team. There is a maximum number of 35 students per team. Try to be as accurate as you can when entering the number of team members who will register. Some students sign up multiple times, and this raises our costs for operating the site. We appreciate when teachers keep an accurate count and double check that students haven't signed up more than once. There have also been instances where students have accidentally registered for the wrong team. An accurate count helps prevent this.
Team registration code
Students will require a team registration code, which you create, when registering for KBI. The team registration code determines the team a student will join when they sign up. When creating your team registration code, avoid common words or phrases (e.g., science1). Common phrases increase the likelihood that a student will end up on the wrong team. 
You will be asked to enter a unique phrase that is specific for just this team and at least 5 characters long. The team registration code will be a combination of your last name and this unique phrase.
Take note of the registration code, as you will be sharing it with your students when they sign up.
Grade
Make sure to select the correct grade for your team. This affects the lessons that will be offered to students on your team.
 

Notes for end of school year
Please note that at the end of the school year, all student accounts and associated data are anonymized. After the school year ends:
Students can no longer use the site with the account they created
No one (including admins of KBI) can identify any students with their results
Teachers cannot see individual student scores. However, they can see broad aggregate information, such as the number of vaccines earned as a team.
Furthermore, team registration codes are reset each school year. Teachers can use the same registration code every year, if they wish to do so, and as long as another teacher has not already selected the same registration code for the current school year.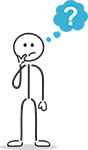 Questions? Leave a comment below!

391,270 questions answered and 32,362 vaccines earned worldwide in support of UNICEF this school year.
4,673,394 questions have been answered and 367,794 vaccines have been earned worldwide for children in support of UNICEF since March 2018.
(Updated every few minutes.)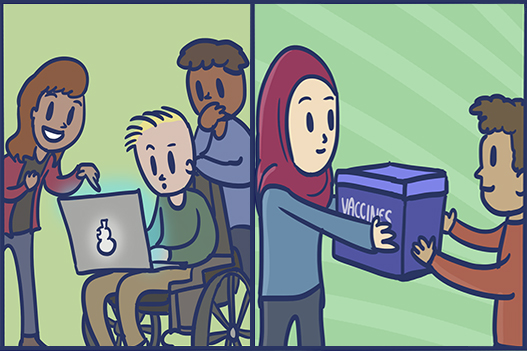 Thank you for acting locally to help immunize globally.
You are helping people around the globe get immunity to diseases like polio, tetanus and measles that can be prevented or even eliminated through vaccination! Thank you for all the great work!