How You Can Help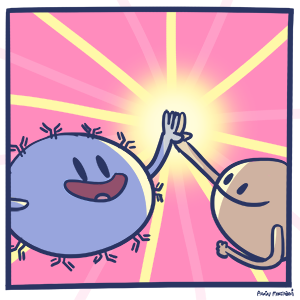 Do you support our mission and want to help us? There are several ways to help Kids Boost Immunity!
1 - Help fund the vaccines
For every quiz that a student passes, we give a vaccine donation to UNICEF Canada. If you'd like to help us continue to be able to award vaccines, you can do so directly by giving a tax deductible donation to UNICEF Canada through this link.
*Please note that in order for us to benefit from your donations, you must donate through this specific link.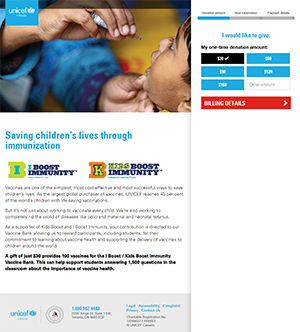 2 - Spread the Word!
Help classrooms discover Kids Boost Immunity! The more students participate, the more impact we can make together.
Teachers - Do you know a teacher that should use Kids Boost Immunity? Use our teacher referral tool to quickly send them an email, and let them know that you think Kids Boost Immunity would be a great fit for them. (you must be signed in as a teacher to use this tool)
Health Care Providers - Are you a school nurse, a public health worker, or in some form of health care promotion? You can help spread the word by talking to your contacts about Kids Boost Immunity. We've even created a handy toolkit for you to use, which includes an FAQ, a one-page brochure, and a powerpoint for presentations.