How It Works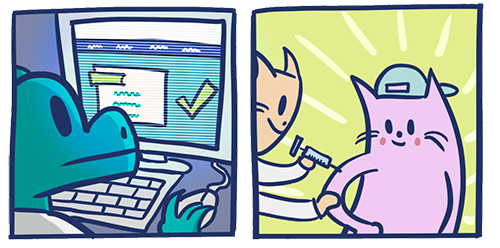 Students:
Take the Introduction Quiz to learn how Kids Boost Immunity Works!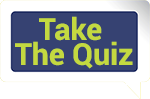 Teachers:
KBI provides a unique and tailored interactive classroom experience that is carefully curated to follow the school curriculum. In particular, our focus is on meeting the learning standards of the grade 5-12 curriculum in science and social studies.
We provide dozens of classroom activities and teacher resources, each of which are paired with an online quiz that students can take on their laptop, tablet, or phone. This two-pronged lesson approach enables teachers to tailor a classroom experience that is supplemented by a fun and interactive experience for the student. Our online quizzes have been developed by health and education professionals, as well as communication experts who have studied the online behaviour of students – as such, they are accurate, informative, but also engaging for the student.
In fact, during our pilot, students were so immersed in the content that they continued to engage with the learning outcomes beyond their classroom. Our tests indicated that over 30% of all traffic came from students at home, who voluntarily chose to take optional quizzes after class.
The secret lies in the most unique aspect of Kids Boost Immunity: For every quiz completed, we will donate life-saving vaccines to UNICEF Canada. The amount of vaccines we donate depends on the student's performance, further incentivizing students to retain and meet curricular competencies.
With this unique reward, students are able to personally relate their classroom learning within a greater global context. By "earning" real vaccines, KBI gives the opportunity to empower students with a global, life-saving accomplishment.
Furthermore, we provide an opportunity for classes to compete against each other across Canada through leaderboards and classroom team structures. Teachers can encourage their class to become the top earning team across all of Canada!
And perhaps best of all: all of the resources, lessons, and quizzes on KBI are available to you entirely free.
As part of a government sponsored public health initiative, associated costs are covered by us and our external sponsors. For more details, read the "How We're Funded" section.
How It Fits With Your Provincial Curriculum
Although KBI is tailored for grades 5-12, there are specific grades that are particularly a great fit within each provincial/territorial curriculum. To find out how KBI fits with your province/territory's learning outcomes, click on the relevant province below. 
Alberta
British Columbia
Manitoba
New Brunswick
Newfoundland and Labrador
Nova Scotia
Northwest Territories
Nunavut
Ontario
Prince Edward Island
Quebec
Saskatchewan
Yukon
Privacy
The privacy of you and your students is of utmost importance at KBI. While we do require teachers to provide some information in order to prevent fraudulent accounts, we do not require or store any personal/identifiable information about students. For more information, read our full privacy policy here.